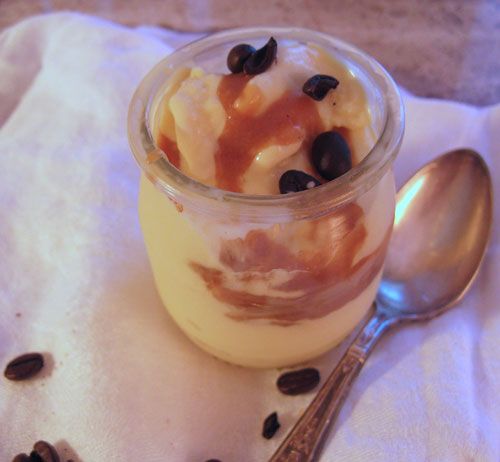 Frozen Vanilla Pot de Crème with Salted Coffee Caramel Sauce
Never turn your back on

pots de cr
è

me. Don't step into the living room to catch a few minutes of an English Premier League soccer game to see

a w

inning goal scored in the 90th minute.
You

'l

l be distracted

,

remember the custards too late

and have to

start all over, as I d

id.
And because I started over and was now invested to the tune of 10 eggs and four pints of half-and-half, I decided not to risk another baking error. So I baked two custards (successfully) and froze the rest as ice cream

, which tasted amazing

. What I like about the custard itself is that it doesn't call for very much sugar — just 1/4 cup per

12 ounces

of half and half.
These lovely little custards are

for the Fe

bruary #baketogether
run by
Abby Dodge
.
Pots de cr

è

mes are velvety smooth and these are indeed rich with vanilla. As it turns out, I

had

used my last vanilla bean to make homemade vanilla extract,

so

instead of fishing out that vanilla bean infusing in vodka, I decided to use

m

y newly made extract

.

While rummaging in the

cabinets

I 

was delighted to find

some little packets

of vanilla sugar that I

had brought home from

France. The

se

added an extra level of f

lavor

.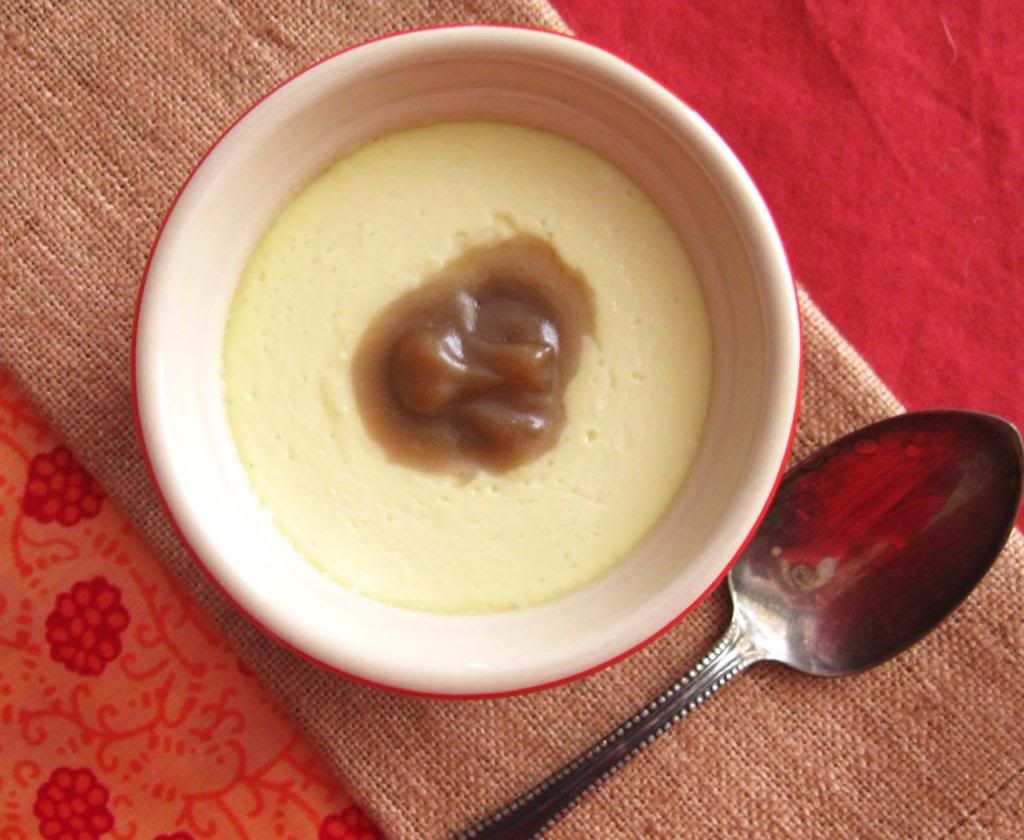 Traditional baked Pot de Crème with Salted Coffee Caramel Sauce.