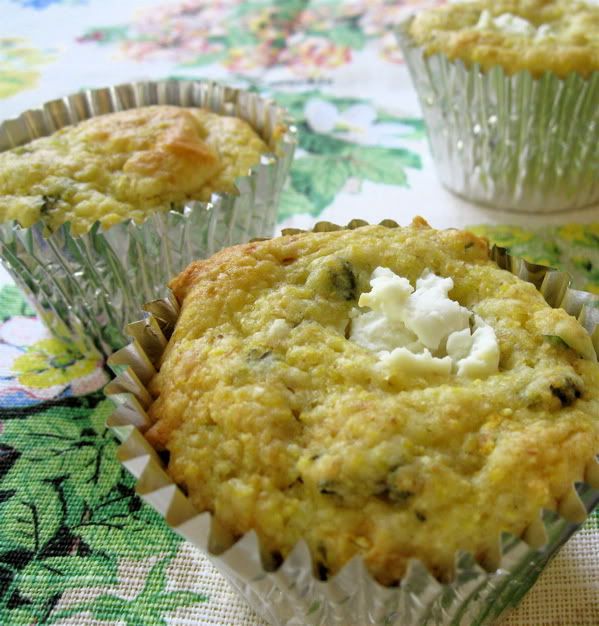 Lemon verbena, lemon thyme and lemon mint flavor these cornmeal muffins.
Sometimes, well, most of the time, I don't like picking sides. That's why these cornmeal muffins with three lemony herbs can walk the fine line between sweet and savory.
Abby posted her recipe for May's #baketogether event, giving us two versions from which to choose. I tweaked the recipe just a little bit, kept a bit of sugar and used three fresh herbs — lemon verbena, lemon thyme and lemon  mint — that work well for any time of day.
For a sweet course, I'd serve these warm, sliced and topped with a strawberry sauce, a bit like shortcake, with some whipped cream on the side. For teatime: Warmed with a slather of butter, maybe a drizzle of honey.
In savory situations, put one of these muffins alongside a salad, perhaps making little crouton. I placed a small knob of goat cheese atop some of the muffins before they went into the oven. Goat cheese and lemony flavors are very compatible.
From left: Lemon verbena, lemon thyme and lemon mint.
My first tweak of Abby's recipe juggles the ratio of flour to cornmeal. My family's cornbread traditions have never involved wheat flour, only cornmeal, which means it's a pretty sturdy bread. I kept the all purpose flour, just used a little less of it and a tad more cornmeal.